Introduction
The Microsoft 365 platform offers significant capabilities to achieve core project management principles while also providing rich collaboration and security to meet the diverse challenges of managing projects, regardless of industry. This makes Microsoft 365 a powerful platform on which to deliver a successful SharePoint project management system.
Information management, governance, and records compliance (GRC) are critical components to a successful project, and it's where the Microsoft 365 ecosystem can excel to deliver successful project management systems as well as best practice information management.
Managing projects often requires significant collaboration across different areas of the business. For successful collaboration on projects, it's essential that design and usability considers the user experience. Equally, it's critical that employees can easily engage with the solution to capture, classify, and access content from where they work in applications such as Microsoft Outlook, Microsoft Office, Adobe Acrobat, and Windows Explorer, as well as across various end-point devices in a modern workplace.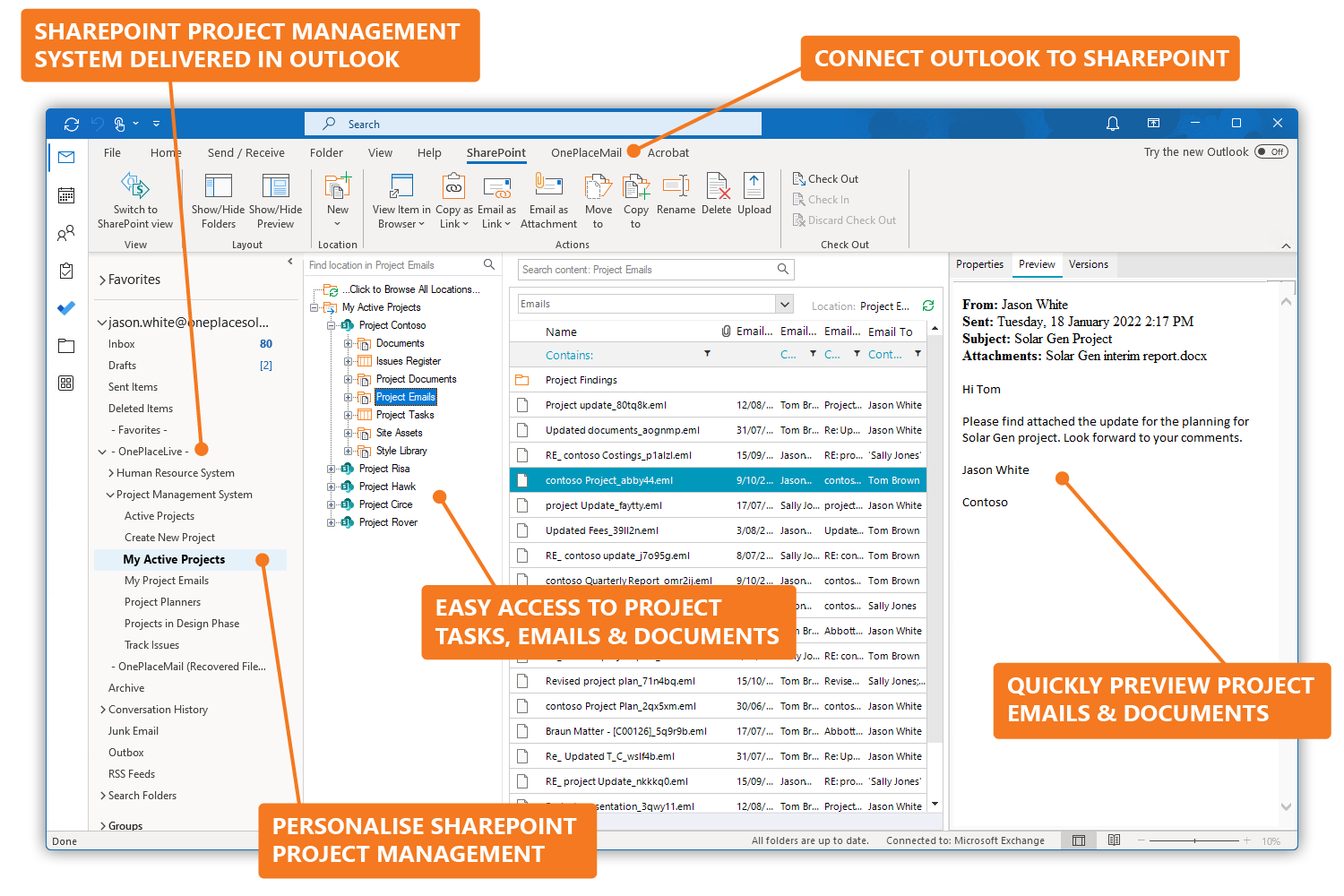 At OnePlace Solutions, our vision is to create an intelligent digital workplace through personalization and automation, while adding context to information in Microsoft 365.
Overview
This blog details how to leverage Microsoft 365 for project management as well as how to intelligently deliver projects in a personalized manner to where people work for better engagement and productivity. The article is structured into the following sections:
Requirements
A project management system can help organizations manage and collaborate across thousands of projects in a secure and compliant manner. Ideally, the system needs to be available within familiar applications used daily, such as Outlook and Office, and support how and where individuals work across desktop and mobile device endpoints in the modern workplace.
The system must account for common project management principles and provide visibility on the project manager, project status, and tasks, and organize this information in a meaningful way.
The system should ensure that the available technology intersects with positive employee experiences to drive collaboration and engagement, as well as provide a method for accurate information management and GRC initiatives across the organization.
A successful project management system needs to facilitate seamless workflows to provision Microsoft 365 project sites. This process should clearly communicate who's managing the project, including project team members, and automatically make projects available from within applications where employees work.
Ideally, an effective project management system will provide a centralized and intelligent way to manage projects while delivering on key business requirements. The Microsoft 365 platform, together with OnePlace Solutions, achieves this through:
1. Correspondence management
Manage email correspondence relating to project needs, with all correspondence centrally and securely saved to Microsoft 365 (moved from Outlook inbox), including critical descriptive metadata. Email management supports:
secure sharing of project correspondence and attachments
better GRC
enhanced collaboration across project content through search, reports, and browsing.
2. Document management
Supporting documentation, including any drawings, documents, and letters can be contained in a controlled and governed location according to the information management lifecycle and records and compliance policies.
Capacity to create documents based on the correct document content type and predefined company templates.
3. Records and compliance
Information can be archived and retained in accordance with company policy upon project completion.
4. Collaboration and information sharing
Enhanced, secure collaboration to facilitate fast-moving conversations. This can be integrated with Microsoft Teams capabilities for chat, collaboration, and telephony. Information about the status of associated tasks should be readily available.
Collaboration also supports features such as co-authoring and versioning to ensure accessible records of document changes and updates are available.
5. Employee experience: ease of access from Outlook, Office or Adobe
Ability to remain within the applications where people work, such as Outlook, Office or Adobe, which lets employees remain productive and engaged in their workday.
Personalization of the system to the individual and job function to simplify engagement and remove unnecessary complexity.
Project management: Architecture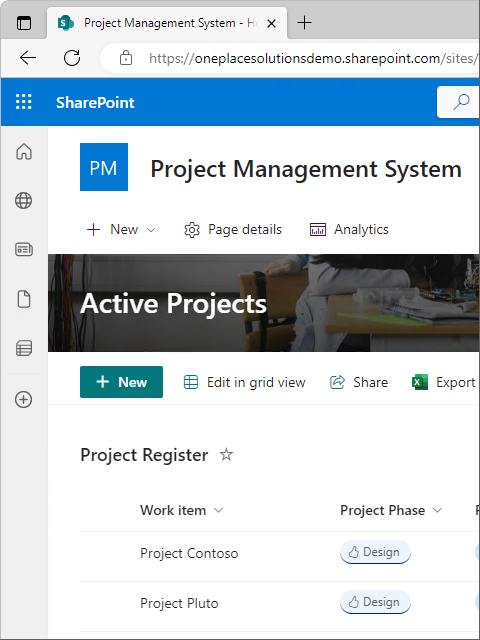 The design and information architecture of a project management system is critical for security, compliance, scalability, and performance.
For a successful project management solution, the employee experience must also be considered in the context of simplicity and accessibility. It's critical the solution is delivered to where the user works in an intuitive, simple, and personalized manner. This will help achieve improved user productivity and engagement of the project management system.
Common information architectures
Designing a project management system in Microsoft 365/SharePoint requires common design approaches and decisions.
These include:
1. Teams site per project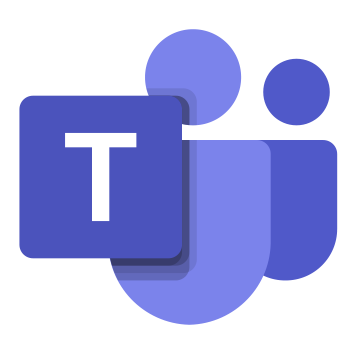 Using individual Teams sites for each project creates locations with easy-to-manage security membership and compliance settings. A Teams site encompasses a set of resources such as a SharePoint site collection for document and correspondence management, lists for tasks and issues, Teams channels for conversation, a planner for the project, and a centralized calendar. The Teams site will bring together artifacts associated with the project for different team members.
Currently, there are some specifications for Teams that may impact its functionality or suitability, for example, the number of Teams sites a user can be a member of.
2. SharePoint Communication sites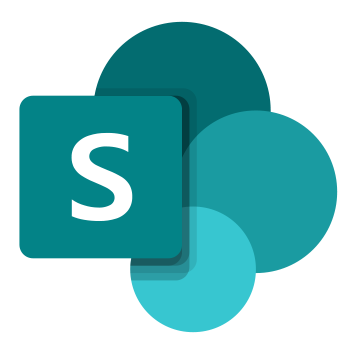 Communication sites let you create a portal or entry point to the project management solution. They are great for engaging with multiple users for communication and let users communicate across departments.
3. SharePoint Document set per project
Document sets per project will provide users with a familiar hierarchical layout that's easy to navigate and can assist with end-user adoption.
Document sets deliver the capability to add custom metadata associated with the project at the document set level and lets metadata be automatically applied to any items or content stored within the document set. This is a usable and effective method to capture essential metadata when saving.
4. SharePoint Library per project
A library per project can solve document and email management solutions for project management with secure and logical representation to users. However, this approach will not provide other features often required when managing projects, such as task or issue management.
While users can create a library without any interaction with IT / SharePoint admins, applying custom metadata for each project represented by the library does require IT / SharePoint admin input.
OnePlaceLive
OnePlaceLive offers a simplified and consistent way for people to engage with business systems built on Microsoft 365 from within familiar applications such as Office and Outlook. Business systems can be personalized to the individual user and their job function, removing complexity and enabling greater productivity and better information management. This is essential as business systems grow to include many locations and vast amounts of content.
From an organizational perspective, all systems built on the Microsoft 365 platform, irrespective of the system design and information architecture, can be delivered in a consistent way to where employees work. This means the capture and classification of content, access to content, creation of new content, and initiation of business workflows can be performed consistently for greater productivity and better information management, governance, and records compliance.
Combining the benefits of Microsoft 365 and the power of OnePlaceLive delivers sustained engagement with the project management system, helping achieve both technical and business goals.
Benefits: Microsoft 365 together with OnePlace Solutions
Simplified provisioning and management of projects
Once the project management systems information architecture is determined, project provisioning can be automated with Microsoft 365 and Power Automate.
Creating a new project location can be completed via a workflow process with an external system or initiated via a form filled out by an employee. OnePlace Solutions can deliver this form directly to users, reducing context switching.
Adding a provisioning process will provide consistency as the number of projects within the system grows. This will help to drive improved compliance and remove administrative overheads.
The provisioning process typically includes the capture of key metadata describing the project, which can be stored within a SharePoint list as a register for all projects. OnePlaceLive can personalize the delivery of these projects directly to the applications where people work based on intelligence from the project metadata.
Document management
Document management in Microsoft 365 provides significant benefits over a traditional file server approach, ranging from better collaboration and co-authoring, version control, and security. Additionally, it offers the capability to capture rich metadata for improved information management and records compliance.
OnePlaceDocs Explorer enriches Microsoft 365 document management by delivering personalized locations, such as project working documents, to where you work in Outlook, Office, Adobe, and into a familiar explorer-style interface with rich capabilities to create and manage Microsoft 365 content.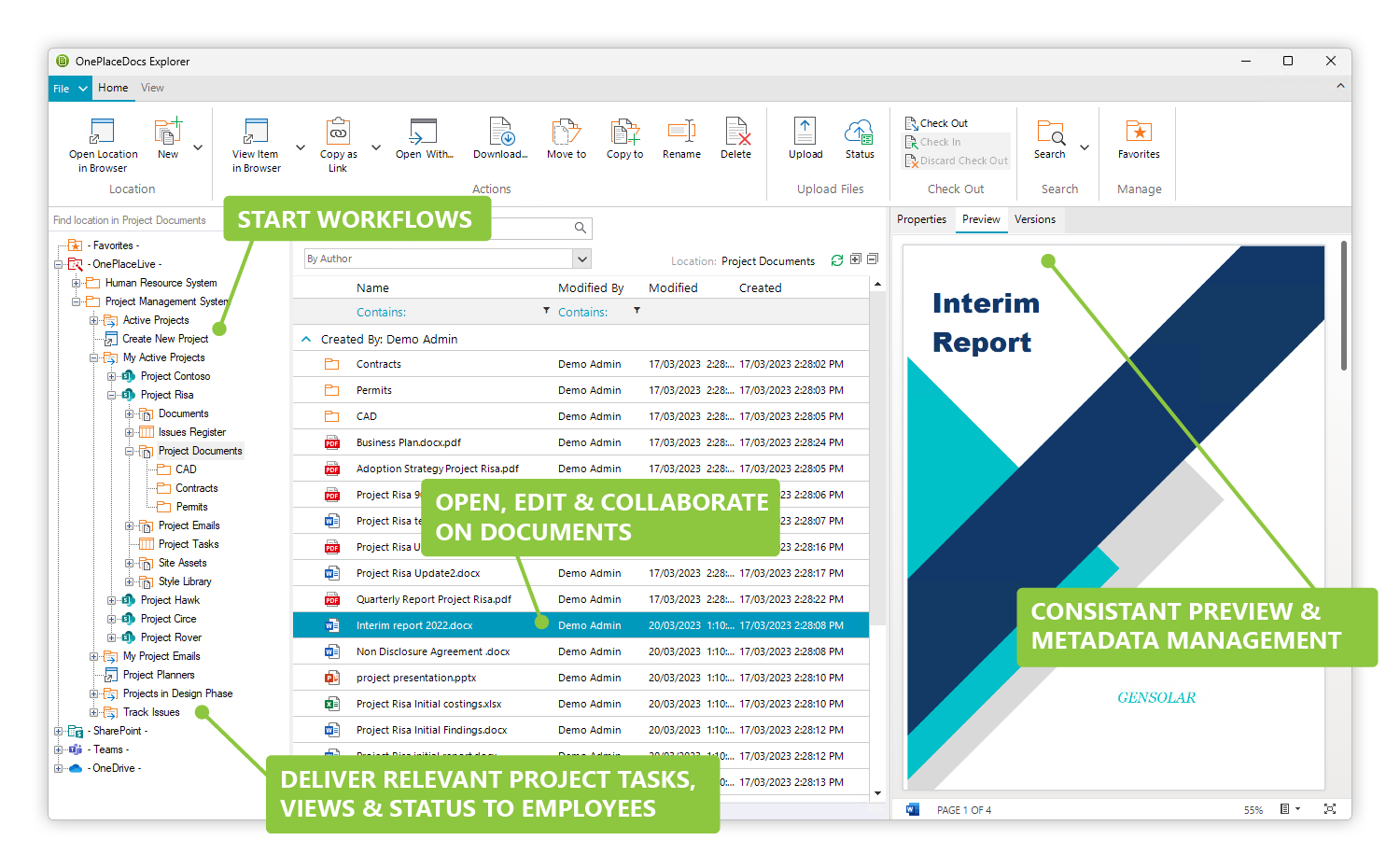 Collaboration and co-authoring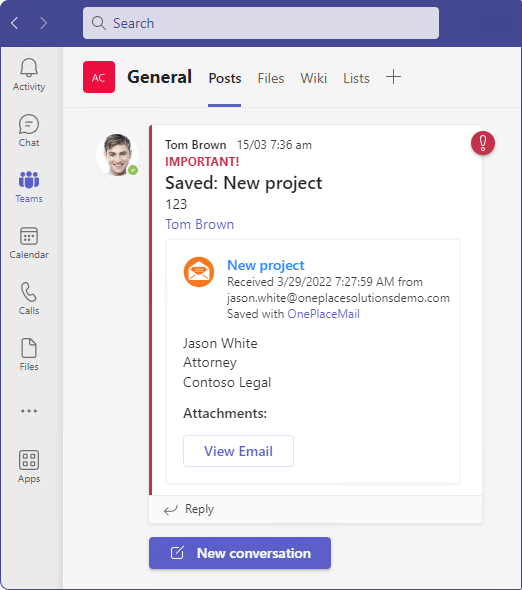 Central to the success of a project, documents need to be created in the correct location, accessible to the team, with the capacity for real-time collaboration and co-authoring. Co-authoring is an excellent way to enhance collaboration and productivity when working across disparate locations. This saves time and reduces the need to share documents and updates over email, which often results in numerous copies, versions, and missed information.
OnePlaceMail provides the ability to seamlessly transition an email conversation or email attachment into a fast-moving Teams conversation resulting in fewer emails and improved collaboration around a topic. Emails, attachments, and documents can be saved to the correct SharePoint location with accurate metadata and shared within a Teams channel with a link back to a single instance of the item in Microsoft 365.
Information management
Successful information management requires accurate, rich metadata describing the information to be stored. Together with intelligent business workflows, businesses can achieve greater security and compliance throughout the information management lifecycle.
SharePoint and Teams can store multiple types of data in a centralized location. OnePlace Solutions extends this by providing the automatic capture of essential metadata, such as email attributes, when saving emails and attachments to these locations.
Enhanced productivity with familiar applications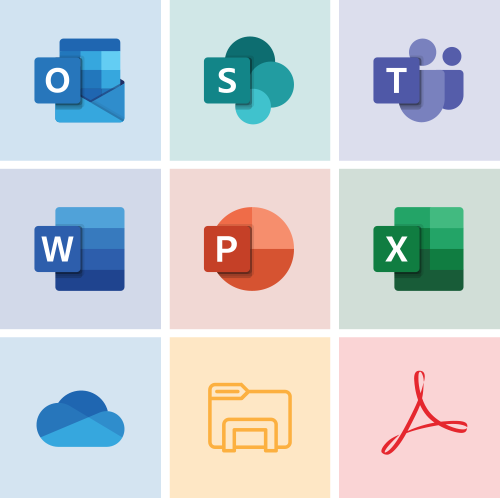 People are most productive when working in the applications they are familiar with. It makes sense to deliver the solutions built on Microsoft 365 to employees in applications such as Outlook, Word, Excel, PowerPoint, and Adobe. With simplified and seamless access to the solutions and critical content, we can empower users to engage more successfully to capture, classify, access, action, and create new content with minimal change in how they work.
A key aspect of project management is to ensure that the status and priority of tasks are available to users. Today, there are many applications and end-point devices where we complete task management, which can be individual tasks or tasks relating to the success of a larger project.
The preferred applications and/or end-point device may vary between employees. OnePlace Solutions delivers solutions built on Microsoft 365 to these applications in a personalized manner, helping to ensure greater productivity and adoption of Microsoft 365 solutions.
Records compliance and data classification
The Microsoft 365 and Microsoft Azure platforms provide comprehensive security, compliance, and records management capabilities.
Retention policies, labeling, and sensitivity labeling can be applied to documents saved to a project location in the same manner as other content throughout the organization.
OnePlace Solutions can extend these capabilities by ensuring the sensitivity label applied to an email is automatically and correctly captured and classified in SharePoint/Teams.
Microsoft 365 also lets users tag content to control and protect information, including whether the content is retained or deleted according to the organizational needs. Applying classifications on sensitive information types gives the business assurance that important and confidential information is protected. As the tag is applied to the item, it will be retained on the document wherever it goes. This includes essential elements such as encrypting the document for added protection.
Reduced licensing
Reducing the number of platforms not only delivers information governance and compliance benefits but also saves considerably on license fees from multiple vendors.
For an organization invested in the Microsoft 365 platform, it makes sense to take advantage of the license savings and rich capabilities provided around information management, compliance, and business workflow. Further, using a single platform reduces the support costs required to successfully deploy and manage the solution across the organization.
Challenges
There are various design options available when implementing a project management system. Regardless of the approach taken in the design, the need to deliver projects to users in a simple and personalized way is a common challenge.
Business challenges
A key business challenge for project management is to ensure that users remain productive and can securely access all the artifacts relating to a particular project regardless of their role. For example, the finance department may need quick access to invoices across multiple projects, while a design engineer may need to access drawings.
By personalizing project locations to the individual and their role, we can ensure that every employee can quickly find the content they need whenever they need it.
Delivering personalized project location and content to the familiar applications a user works with reduces the need to switch between applications, which can significantly improve productivity.
Other business challenges include:
Complexity of separate systems: documents or tasks stored in separate systems and emails locked away in personal inboxes.
Access to content across multiple projects: team members have several projects they are working on and can find it difficult to find the location they need to save information to and retrieve information from.
Secure information sharing: documents saved in the correct location for others to easily find.
Personalization based on role: how to deliver the right projects to individuals or project team for a more personalized user experience.
Deliver projects in Outlook: reduce the amount of time to save emails and make correspondence available across the team.
Modern collaboration and conversation: work together on documents and move email attachments to SharePoint and Teams for more effective collaboration.
Records retention and governance: ensure record retention and governance are attained with important documents and correspondence.
Deliver projects to Office applications: ensure that Microsoft Word, Excel, or Adobe documents are saved, versioned, and securely accessible across projects.
Technical challenges
For a successful project management system, the technical response should solve the identified business challenges. Outside of the business challenges, there are some independent technical considerations that will impact the project's success, such as the opportunity to automate and deliver projects dynamically.
Automate: minimize IT / SharePoint administration bottlenecks and ensure a consistent, templated architecture. The creation of new project locations should be made available as part of a business workflow process.
Personalize: ensure that projects from a technical information architecture perspective are available to employees in an intuitive and personalized way and in applications where employees work.
Scalable: ensure that the growth of the system can be managed and maintain performance and accessibility.
Deliver Microsoft 365/SharePoint to familiar applications: minimize the need for users to switch between applications, increasing productivity with reduced change management.
Simplify engagement: Provide a consistent and user-friendly approach to capture, classify access, action, and create new content for better information management and GRC.
Overcoming challenges
OnePlaceLive automates project delivery, personalized to individuals and their job functions. Project location and content is delivered in a structured manner within familiar applications according to business requirements. This results in increased engagement and productivity and simplifies the end-user experience.
User experience: consistent and familiar
OnePlaceLive delivers content and projects to users across the Office suite, such as Outlook, Word, Excel, and PowerPoint. The delivery of these locations is consistent regardless of the application they may be working in.
Personalization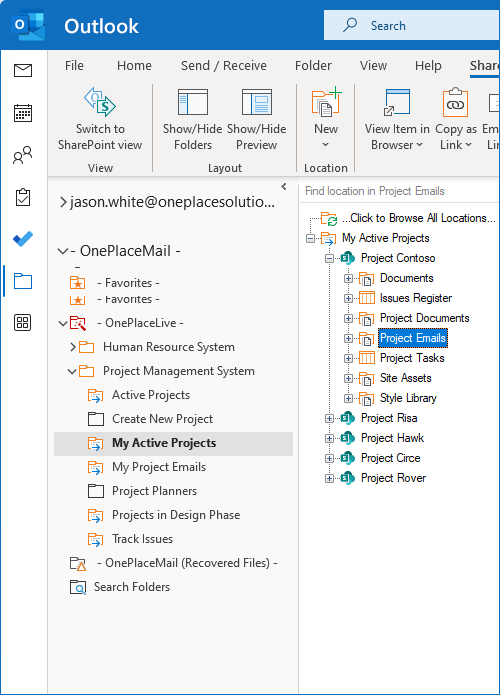 OnePlaceLive personalizes the user experience by delivering projects to employees they are working on. Leveraging the power of metadata, these locations are delivered dynamically throughout the working day as they are provisioned.
Productivity
Lets users quickly access content from within familiar applications and ensures users remain focused on the task at hand, increasing productivity and minimizing the need to switch applications.
Document management and collaboration are an integral component of project management. We must ensure that users have access to these locations in a structured yet personalized manner.
Scalability
Over time, the number of projects within the system will grow. This will result in systematic growth of SharePoint Site Collections or Team sites, SharePoint sites, libraries, or document sets depending on the chosen information architecture for your business requirements. OnePlaceLive supports this growth, ensuring users interact with the most relevant projects and project content.
OnePlaceLive Solution Profiles can present projects and content according to business requirements, for example:
all active projects
my projects
projects over budget
projects at the project initiation phase.
In addition, OnePlaceLive provides the ability to deliver content based on business requirements, for example:
all invoices raised in the last seven days
all timesheets for my project
critical issues across all projects.
Delivering consistent, yet personalized access to the project management system helps ensure the user can focus on what's important and not be overwhelmed as the project management system systematically grows.
What next?
In the next part of the project management series, we will dive into how to overcome the business and technical requirements detailed above.
OnePlaceLive lets a project management system of any information architecture be delivered to users in a consistent and personalized manner. From within familiar applications, such as Office and Outlook, end users can successfully engage to capture, classify, access, action, and create new content for better information management and GRC.